LEGEND ELITE® CASTING RODS
Starting at $244.75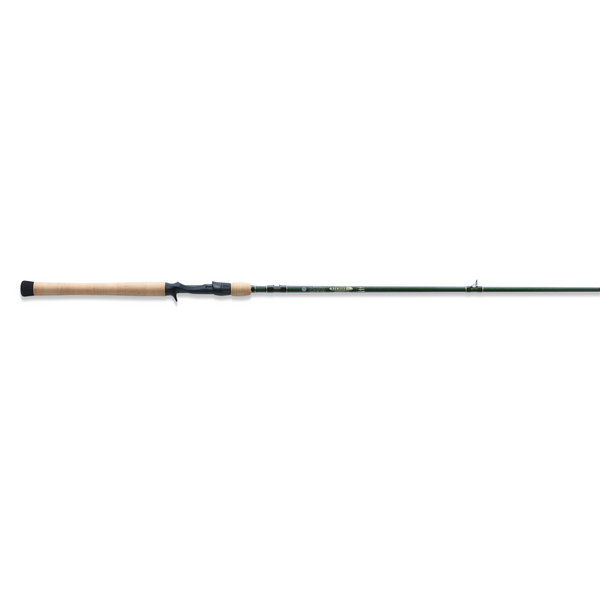 LEGEND ELITE® CASTING RODS
Starting at $244.75
SKU PRODUCT
LENGTH
PRICE
QTY
LEGEND ELITE® CASTING RODS feature:
Integrated Poly Curve® (IPC®) tooling technology.
Advanced Reinforcing Technology™ (ART™).
Taper Enhancement Technology (TET) blank design provides curved patterns for improved action with increased sensitivity.
Super high-modulus SCVI carbon with FRS in lower section for maximum power and strength with reduced weight.
High-modulus/high-strain SCV carbon with FRS and carbon-matte scrim for unparalleled strength, durability and sensitivity.
Slim-profile ferrules.
Fuji® Torzite® tangle-free guides with titanium frames for unrivaled, 100% corrosion-proof performance.
Fuji® TVS blank-touch reel seat with built-in hood on spinning rods.
Fuji® PTS blank-touch reel seat with built-in hood on casting rods.
Anodized, machined-aluminum wind check.
Super-grade cork handle.
Kigan titanium hook-keeper.
Two coats of Flex-Coat slow cure finish.
15-year transferable warranty backed by St. Croix Superstar Service.
Designed and handcrafted in Park Falls, U.S.A.
Enough technology to make the space shuttle jealous. On occasion you may hear someone refer to a fishing rod as a pole. Be gracious. Be understanding. Refrain from starting the next sentence with the word, "Bonehead." But feel free to address the situation. Use the St. Croix® Legend Elite® series as a shining example of the advanced engineering involved in these "poles." Each blank is built with high-modulus/high-strain SCV carbon and reinforced with super-high modulus SCVI carbon in the lower section. Loaded up with IPC®, ART™, TET – plus Fuji® Torzite® guides with solid-titanium frames – and the result is a rod that delivers unbelievable sensitivity and incredible balance. It is the ultimate freshwater fishing tool and the result of unrestrained science. Who's jealous now?
It's the pinnacle of performance. With casting models designed primarily for bass, the Legend Elite® series combines classically styled rods with unmatched sensitivity and exceptional balance to deliver unsurpassed results.
IPC, ART, FRS, TET